Friends and family,
It's release weekend for an anthology I've been anticipating for a long time!  Tales From The Lyon's Den is the fourth anthology set in the bestselling Four Horseman Universe, and as of the time of this writing, it's currently the #1 Bestseller in Science Fiction Anthologies on Amazon!  🙂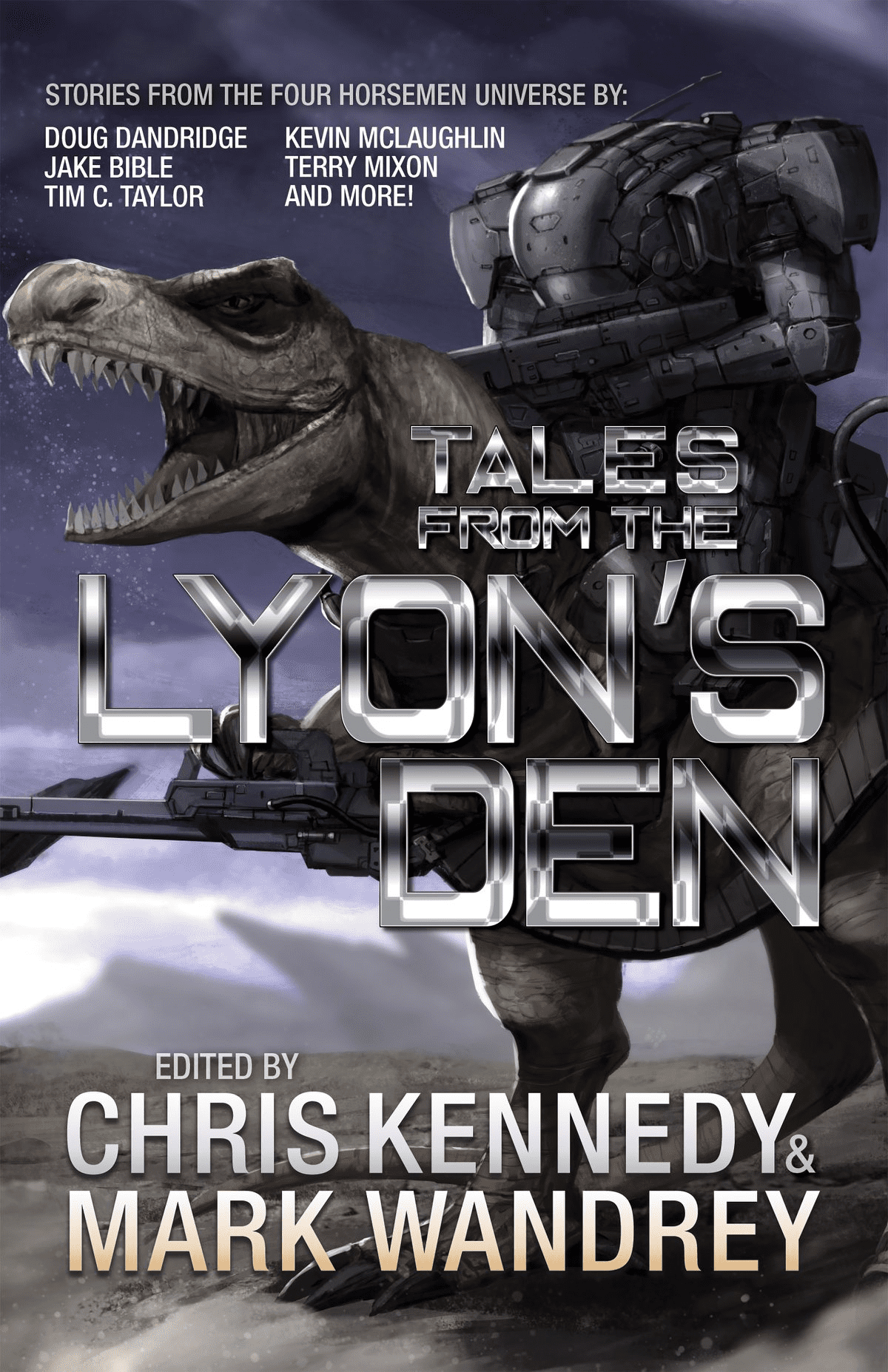 Tales From The Lyon's Den is a collection of eighteen stories set in the 4HU and linked by the theme of "stories you'd tell in a bar".  My story is called "A Mother's Favor", and it's the last story in the volume.  I'm super proud of it, and I hope you all enjoy reading it as much as I enjoyed writing it.  And if you've read Assassin, you may see an old friend or two.  🙂
In any case, go check it out if you haven't already, and please (as always!) don't forget to leave a review!
Have a great weekend!
-kc