Happy New Year!
2019 was an amazing year. It 100% lived up to the "Year of Adventure" moniker I assigned it a year ago. This year, I moved with my family to Japan, ran a weekend of races at the RunDisney Star Wars Rival Run weekend, released two novels and two anthologies, and several anthologies. I attended three conventions, and had a blast at each one. It's been a wild ride, and I thought I might do a quick recap here.
Novels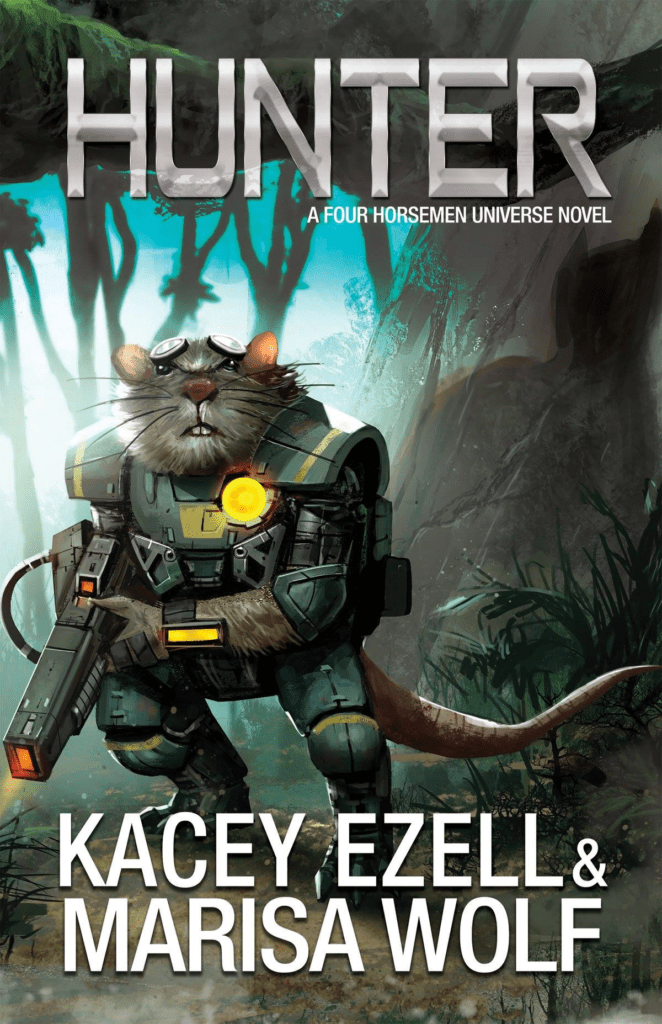 This past March, Marisa and I returned to the Four Horseman Universe to release HUNTER, the second of three novels focused on the Depik, the enigmatic race of catlike assassins feared throughout the galaxy. HUNTER immediately shot to the #1 New Release spot on Amazon! We had a fantastic launch weekend that coincided with the inaugural FantaSci convention in Durham, NC.
Thanks to my amazing coauthor, our book launch party became a surprise birthday party as well. 🙂 What a wonderful way to celebrate!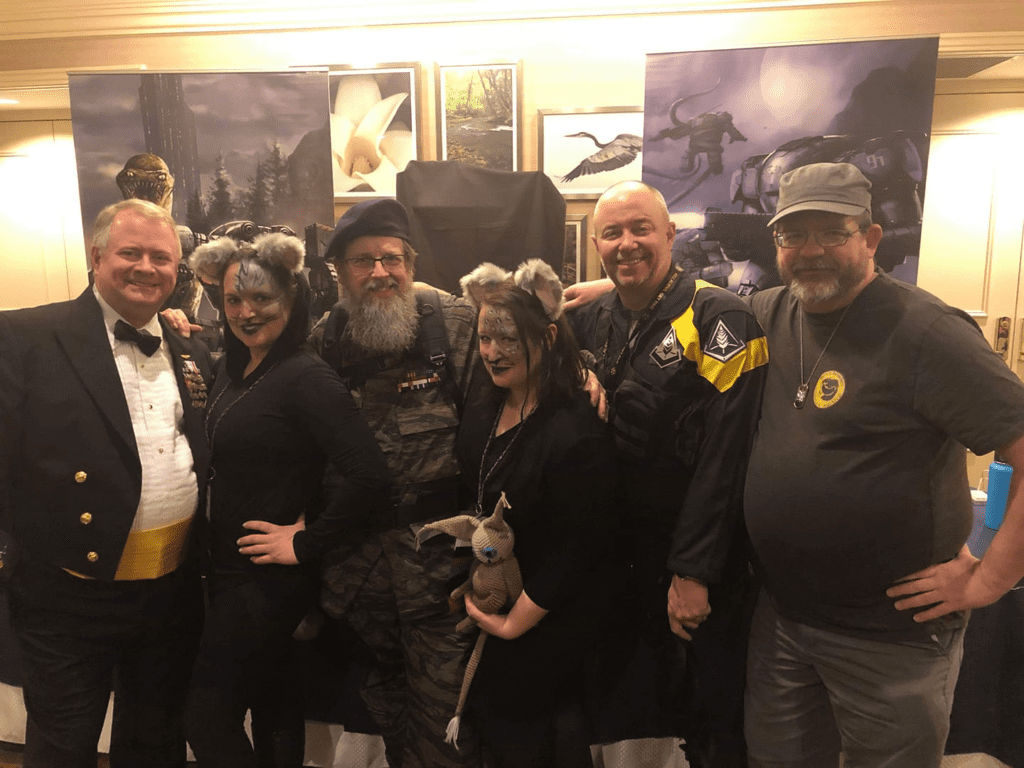 After FantaSci, I returned to feverish activity as we prepared for our move. I also continued cranking on Adalina Sucherin's story in my Psyche of War series. In June, Theogony Press released THE WORLD ASUNDER, the sequel to my 2018 Dragon Award Finalist MINDS OF MEN. THE WORLD ASUNDER would also be honored by the same designation, being named a finalist in the category of Best Alternate History for the 2019 Dragon Award.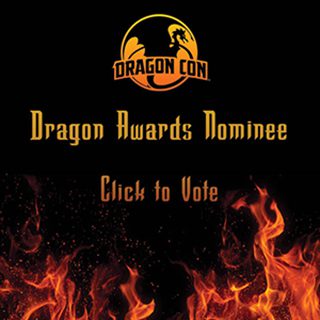 Anthologies
In May, Baen Books released NOIR FATALE, an anthology edited by Larry Correia and me. This was a really fun project, absolutely loaded with talent. It was an absolute privilege to work with Larry and all of the quintisentially professional authors included in the volume. Several of the stories included in NOIR FATALE recieved starred mention on the Tangent Online Recommended Reading List for 2019.
In October, Seventh Seal Press released NEGOTIATION, an anthology of 4HU tales centered around the aforementioned Depik. Once again, I had the privilege of working with the immensely talented Marisa Wolf. Thanks to her brilliance and hard work, we were able to put together a really cool collection of catsassin stories created by some real giants in the field, and I'm honored to have my name on the cover beside hers. Upon its release, NEGOTIATION also earned the coveted orange tag as a #1 New Release in SF Anthologies on Amazon!
Short Stories
In addition to the above, I was honored to have several of my short stories featured in anthologies that released this past year. Here is the cover art for all of these really great collections:
Looking Ahead
2020 promises to be just as adventure-filled as 2019 has been. My family and I remain in Japan, and are enjoying exploring this beautiful country and getting to know its culture and people. On the writing front, there are several exciting developments in the works. On 7 January, 2020, GUNPOWDER AND EMBERS, by John Ringo, Christopher L. Smith, and me, will be released by Baen Books. I'm currently working on SKIES TO CONQUER, the third and final installment in my Psyche of War series. And on 7 September, 2020, my SF Noir collaboration with Griffin Barber, SECOND CHANCE ANGEL, will be released from Blackstone Press. I will continue to have short stories included in several anthologies throughout the year. I don't have cover art for all of these projects yet, but here is what I do have: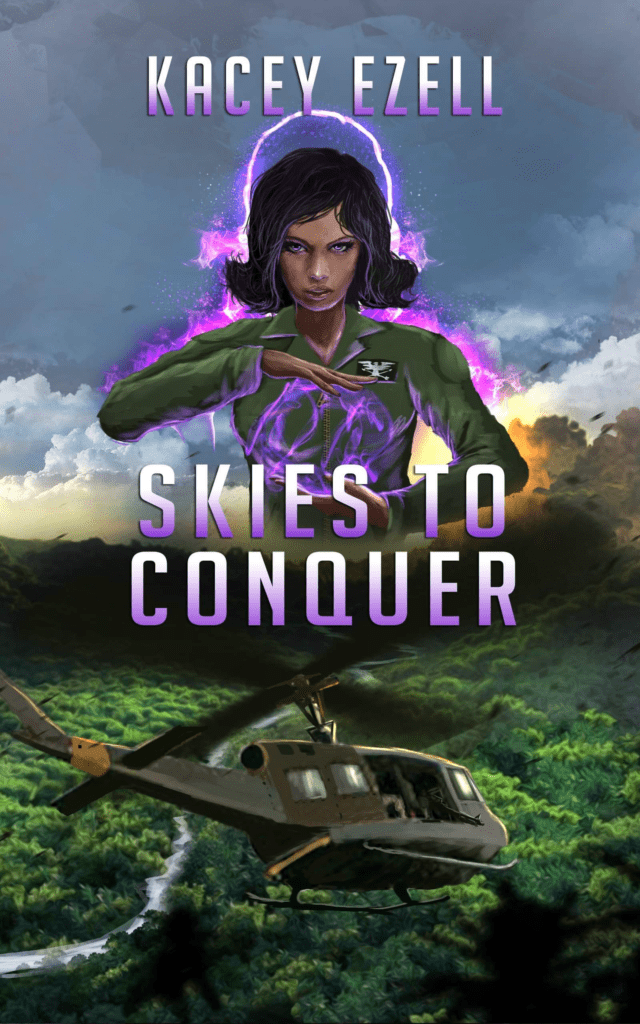 As always, my friends, thank you so much for your support and friendship! I couldn't do any of these things without you. Please accept my sincerest wishes for a fantastic new year and decade. May your Roaring Twenties be exactly what you want them to be!

-kc
1 January 2020