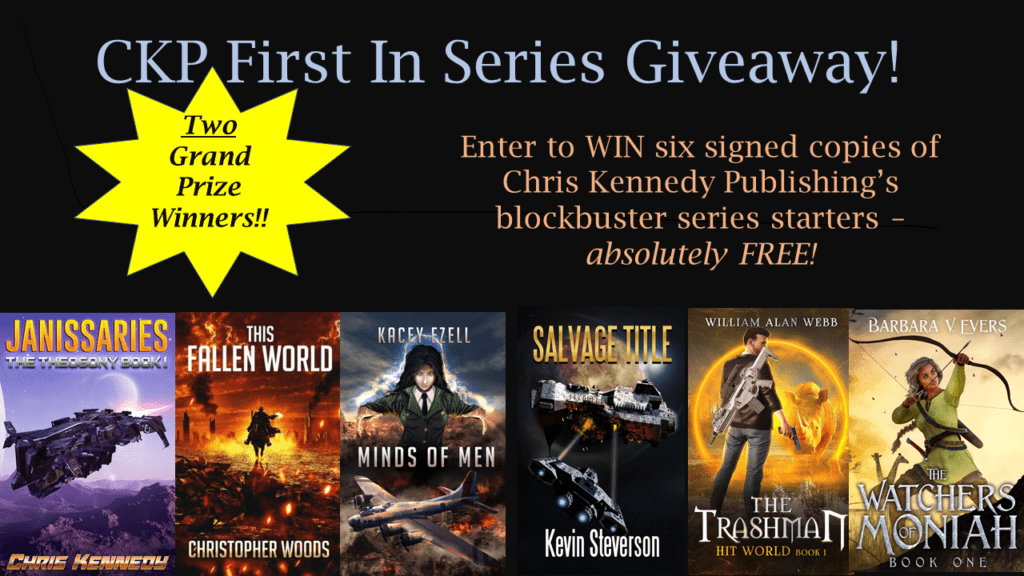 That's right, Cool Kids! I'm hosting a giveaway! It will run from 24 May 2021 to 31 May 2021, and it's totally free to enter. You just need a valid email address, and you could be one of two winners selected to win SIX signed copies of some of Chris Kennedy Publishing's bestselling series!
(Serieses? Whatever.)

But that's not even the best part. The best part is this: when you enter, you'll be signing up for the Cool Kids' Table, my community of readers and fans. You can expect weekly updates about what's going on in my life and writing, and a download link for TWO FREE short stories.

And get this, you ALSO get a chance to get to know the other five authors as well! They're really great people and phenomenal storytellers, and rumor has it they might have some freebies for you too. 😉

So good luck with the giveaway! I really hope you win!
Much Love,
kc