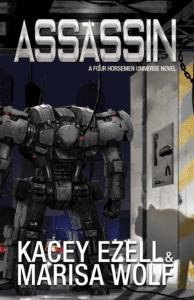 Hey guys!  Assassin goes live in 18 days, but the release team readers have it now!  I was talking with Marisa Wolf, and this is such a nerve-wracking time for an author.  We really hope you guys love the book, but there's no telling until those reviews start coming in.
So many fingers crossed around here.  🙂  So many.
Anyway, if you 4HU fans just can't wait until 23 February, I have good news!  You can check out CASPer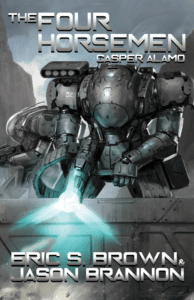 Alamo by Eric S. Brown and Jason Brannon right now on Amazon.  I think you'll dig it… and when you're done, leave a review!
18 days and counting!