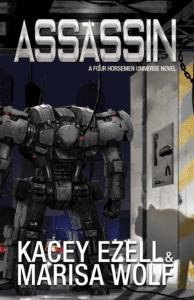 You lovely people just couldn't wait.  🙂
I don't blame you.  I couldn't wait either.  Neither could Marisa.  So Chris Kennedy, my amazing publisher (who also is not super big on waiting) decided what the heck, let's launch Assassin a day early!
And we did!
Boy, did we ever!!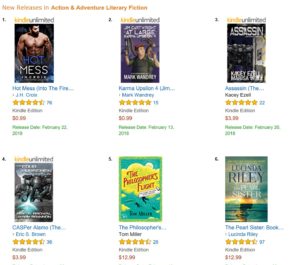 Thanks to amazing fan support, we've climbed to #3 on the Hot New Releases in Action/Adventure chart on Amazon!  And it's only the first day!
Thank you, thank you, thank you.  Your love and support mean the world to me.  I could not do any of this without you guys.  You really are the coolest kids I know.  🙂
If you haven't gotten your copy of Assassin yet, you can do so here, and if you like it, please leave a review!