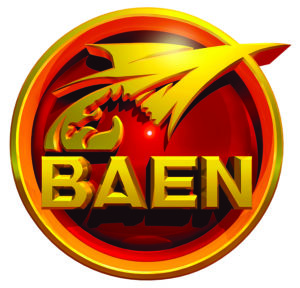 Hey Friends!
I know it's been awhile, but I have some exciting news!  I'm honored to announce that my nonfiction article "Character of the Female Warrior: An FAQ" has been published on Baen.com!  This one was a lot of fun to write, in part because I teamed up with a phenomenal officer and leader, Lt Col Jen Whetstone.  In the article, we discuss what makes a female warrior character realistic or unrealistic, and why we're drawn to such characters.  I hope you'll check it out.  Let me know what you think!
Other than that, it's been crazy busy around here, but in a good way.  Along with work and family stuff, I've been doing a ton of writing.  I recently finished the first draft of a super secret project with my friend Griffin Barber.  Additionally, fans of the 4HU will be pleased to know that Mark Wandrey and I finished Weaver and turned it in last week.  I'm really excited to bring this one to you guys, and I hope you enjoy it as much as I have.  I've also finished cowriting a short story for an anthology edited by Les Johnson and Rob Hampson, as well as a story for Michael Z. Williamson's second Freehold anthology (which, incidentally, was cowritten by Rob Hampson!  We just really like working together, apparently!)
On the convention front, I'm planning for both LibertyCon and DragonCon this year.  I really can't wait to see everyone and catch up.  Let me know if the comments if you're planning to attend either or both of those cons, or what fun plans you have for the summer!