So I'm a little late in announcing this, but for all of you Murphy's Lawless fans out there, Beyond Terra Press has kicked off the second season of Murphy's Lawless with my novella Sundown, released back in March. It's the story of what a dangerous man will do to protect the people he loves. I'm stoked to report that critics and fans alike loved it! If you haven't checked it out yet, please consider doing so, and if you love it as much as they have, please leave a review!
Kevin Ikenberry followed up in April with Desperado, a beautiful tale of love and choices, and it's currently going strong over on the 'Zon. Kevin really leveled up with this story, and I'm super proud to recommend it. Just like above, go check it out and please, if you love it (like I know you will–it's super good!) leave a review!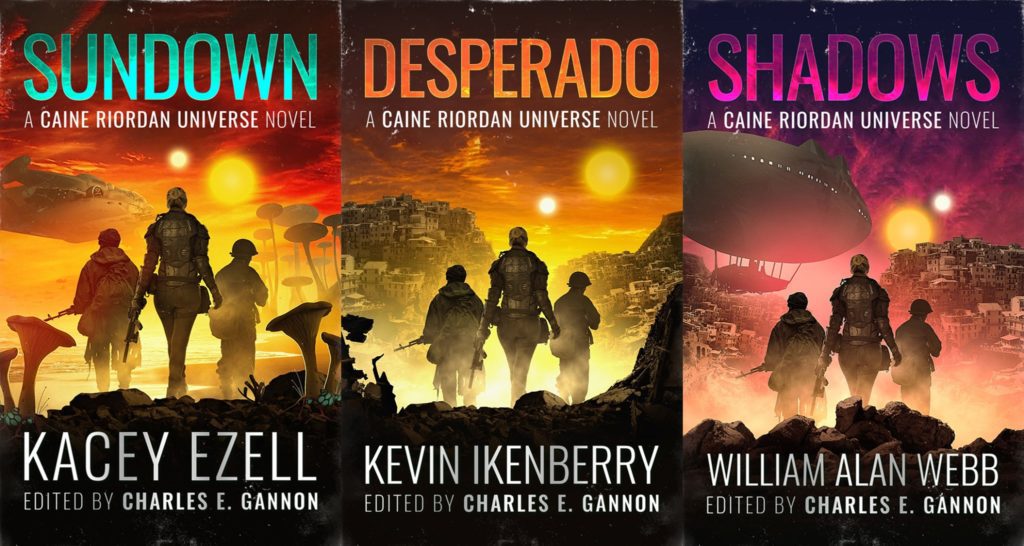 Finally, look out for Shadows, by William Alan Webb. Bill is a newcomer to the Murphy's Lawless series, but I've gotten a few sneak peeks at his story and believe me, it's one you don't want to miss. The entire Murphy's Lawless project and Chuck Gannon's Caine Riordan universe in general is something so cool and synergistic. I cannot wait for you to read Shadows and the other novellas that will be following it!

Have you checked out Chuck Gannon's Caineverse yet? If you're a fan of hard SF mixed with James Bond-type adventure, you really should! It's fantastic, and the first one is free!