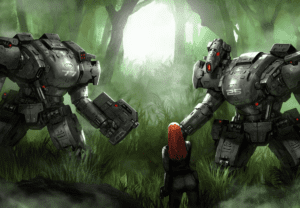 Hey Four Horsemen Fans!  Seventh Seal Press has gone live with a Kickstarter to produce official Four Horsemen Universe Challenge Coins!
These coins will be individually numbered, high-quality collector's items.  While there may be future production runs on the horizon, only this first Kickstarter batch will be individually numbered.  So that's pretty cool.
And here's the best part:  the project is already funded!
It funded in less than four hours, and blew past the first two stretch goals as well.  We're working on adding additional funding levels and stretch goals because the demand for these seriously kickass coins is… well… out-freaking-standing!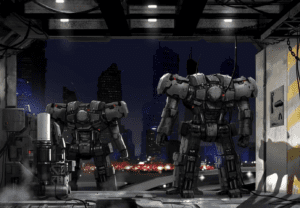 So anyway, if you're interested, don't delay.  Head over and select your funding level, as some of our more limited levels have already sold out.  But don't worry.  We'll make sure there's some goodies in store for you.  🙂
The Four Horsemen Universe.  Kill Aliens, Get Paid!