I first came to know Scott Moon not as a writer, but as a podcaster.  He's part of the Keystroke Medium team, and if y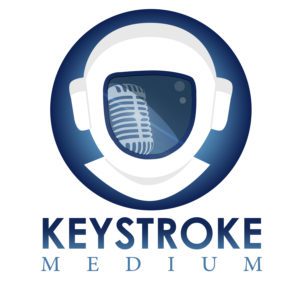 ou haven't heard of Keystroke Medium before now, you're in for a treat.  🙂  Keystroke Medium is a live podcast where Scott and buddies Chuck, Josh, and Ralph interview authors and talk about reading and writing and life and everything in between.  You can catch their live shows on Mondays at 11am CST, on the Keystroke Medium YouTube channel.
But, it turns out, Scott is a pretty kickass writer, too!  I first read his work in the Four Horseman Universe anthology For A Few Credits More.  He wrote "Boss", which ties in with fellow KSM host Josh Hayes's "Leverage".  Both stories are really good on their own, but it was super cool the way that Scott and Josh tied them together.  After reading "Boss", I went and looked Scott up on Amazon.
H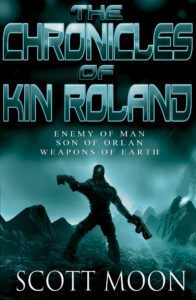 oly smokes!  This guy's super prolific.  My eyes bugged out at the array of gorgeous cover art and the wide range of fantasy and science fiction tales on display. I resolved then and there to start reading through Scott's backlist, because clearly such awesomeness must be explored!
And here's the best part.  Starting tomorrow (8 March 2018), Scott's omnibus The Chronicles of Kin Roland will be on sale for $0.99!  The price goes up incrementally after that, until it's back up to the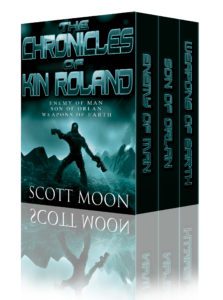 (totally reasonable for three books!) list price of $8.99 on the Ides of March (that's 15 March for those of you unfamiliar with my random Roman Empire references).
So, dear friends, do yourselves a favor and go check out Scott's work.  I am certain you won't be disappointed. And check out Keystroke Medium, it's rapidly become one of my favorite podcasts.  🙂
Take care!
Kacey
PS. You can find out more about Scott at www.ScottMoonWriter.com. Enjoy! -kc