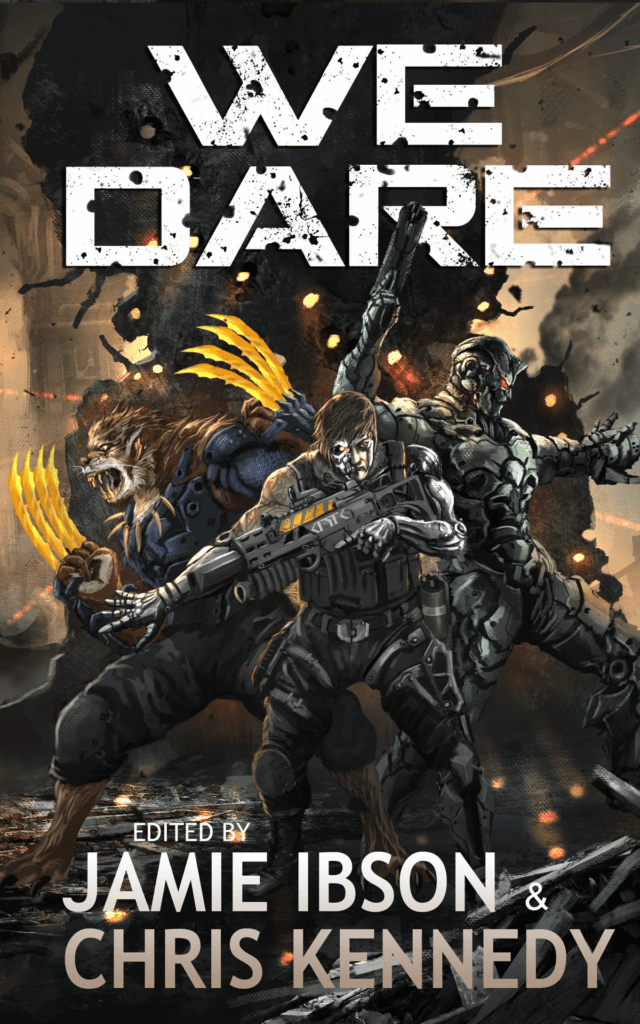 This weekend, Theogony Press drops a new anthology edited by Jamie Ibson and Chris Kennedy. The anthology, called WE DARE, is a collection of stories that center around the always-exciting theme of human augmentation.
This is fun stuff, my friends. Fun, and if Jamie is to be believed, kinda dark. 🙂 My story, "Now You See Me" mirrors "Now You Don't", written my the incredibly talented Josh Hayes. In these two stories, we follow the adventures of a couple of highly augmented industrial super-operatives working against one another for the biggest tech score of their lives. 🙂
I hope you'll check out WE DARE. It's available on 31 May 2019. And if you liked it, leave a review!