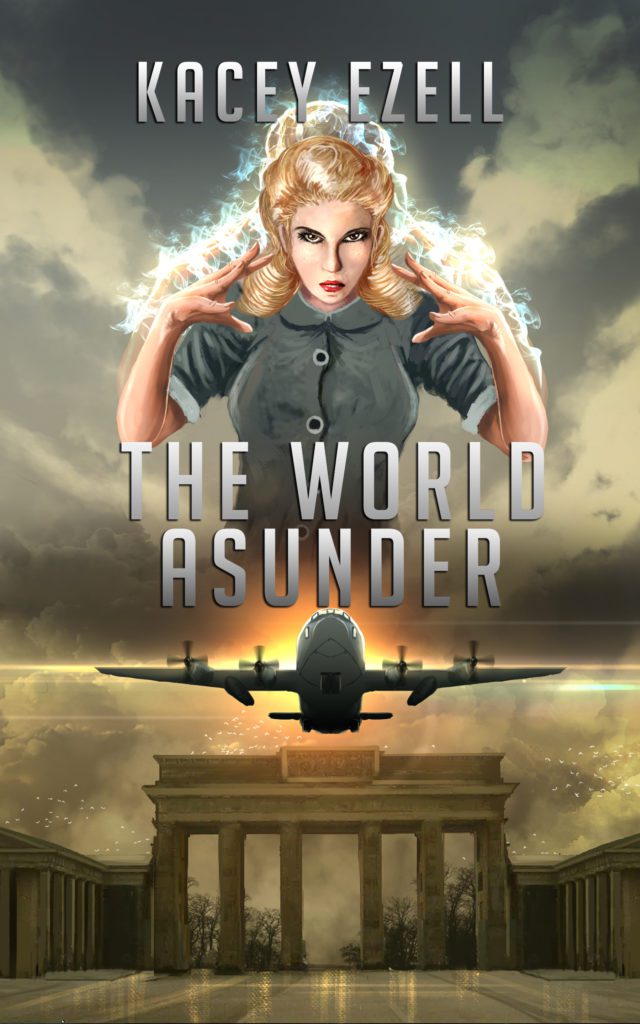 My friends, I cannot tell you how excited I am. This Friday, 7 Jun 2019, THE WORLD ASUNDER, Book 2 of The Psyche of War goes LIVE!

This is the story of Adalina Sucherin, a German psychic living in post WWII Berlin. Surrounded by destruction and strife, she'll have to trust an enemy in order to figure out how to put the pieces of her sundered world back together again.
I hope you consider checking it out, and if you like it, I hope you'll leave a review. Initial feedback from the launch team has been positive, so here's hoping the general public feels the same way!

PLUS! THE WORLD ASUNDER is eligible for The 2019 Dragon Awards in the category of Best Alternate History. If you read my book and like it, I'd love it if you'd consider nominating it in that category. And if you're looking for other suggestions for fantastic books to read, my amazing publisher Chris has a list here:
It's the return of Operation Tiamat! The nomination form is live..and you need to vote! Who is CKP nominating from our releases this year? These:
Best Science Fiction Novel – Salvage Title, Kevin Steverson
Best Fantasy Novel – A Tangled Fate, Jon R. Osborne
Best Young Adult/Middle Grade Novel – Black and White, Mark Wandrey
Best Military Science Fiction or Fantasy Novel – A Pale Dawn, Kennedy and Wandrey
Best Alternate History Novel – The World Asunder, Kacey Ezell
Best Media Tie-In Novel – The Replicant War, Chris Kennedy
Best Horror Novel – Darker Nights, Eric S. Brown
Best Science Fiction or Fantasy PC / Console Game – Turbolance, Ryan Kennedy and Noah Bowden 
Best Science Fiction or Fantasy Miniatures / Collectible Card / Role-Playing Game – The Four Horsemen: Omega War, Clarion Games
Whoever you vote for, please vote! You can do so here: Dragon Award Nomination Form
Please nominate! Fan awards are nothing if the fans don't vote!